Originally founded as Jiangsu Glass Bottle over 17+ years ago, Glass Bottle Packaging International continues to lead the market in innovation. QLT glass continues to lead the market in true Specialty Brand development today.
A miniature is a small bottle of a spirit, liqueur or other alcoholic beverage. Their contents, typically 50 ml, are intended to comprise an individual serving. 
It is a mini bottle that reduces the standard bottle to 50ml or 100ml, or even smaller, and its wine label, wine liquid, and bottle shape are the same as the standard bottle.
Miniatures may be used as gifts, samples, or for promotional purposes. In Scotland and the Northeastern United States they are often known as nips and shooters, and referred elsewhere as airplane bottles or mini-bar bottles or travel-sized bottles. 
They are sometimes available in hotel mini-bars, on trains, and planes, and in other circumstances where serving from a full size bottle is impractical or uneconomical. 
They are sometimes sold in sets, allowing the comparative tasting of different types of beverage. They are also sold in gift sets with a corresponding drinking glass.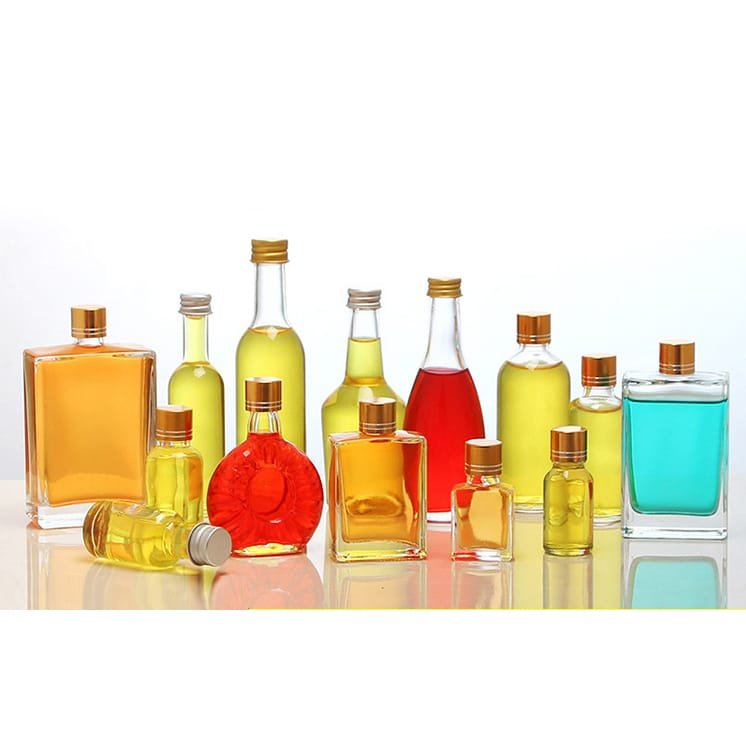 QLT Glass proven process will guide your packaging decisions from napkin sketch all the way to the retail shelf. Click below to get started.
Free Samples? Product Catalog? Competitive Price? For Anything, Please Contact Us.
Email: amanda@qltbottle.com
No. 1, Liuxin Industrial Zone, Tongshan District, Xuzhou City, Jiangsu Province, China